Golf Laser Rangefinder
/
$98.00

$98.00

You Save:

$151.00

(61%)
Flash Sales End in ::
FREE Shipping
---
---
Customer Reviews
Write a Review
Ask a Question
Works great for my daughter
I already have a Bushnell v3 Laser Range Finder, but I needed one for my daughter. Although I like the Bushnell, I wanted to see if there was a range finder that didn't have a high price tag. PROS: 1. Returns the yardage almost instantaneously. I just point and there is the yardage instantly. I compared it with the Bushnell and they are the same. 2. The Pin yardage is like that of my Bushnell, It locks on and as long as there is nothing between the range finder and the pin, it will return the correct yardage. 3. Very simple operation. Point it and press the power button and you get the yardage. If you want the Pin press the Mode button and it will show a flag. 4. Excellent clarity. It is very, very clear and the 6x magnification is what makes this one better than my Bushnell. 5. It is very small and light. I just put it in my pocket. CONS: 1. It is black. I changed the strap out with an electric blue strap so that it is more visible. SUMMARY: I like this so much I gave my Bushnell to my daughter so I have the newer Ranger finder. She plays better than I do so I need it more than she does.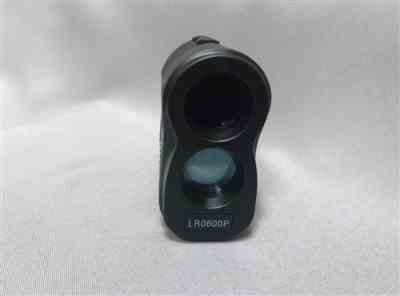 I was in the market for a range finder for gol
I was in the market for a range finder for golf. After researching and comparing options in my local area i decided on this Premium Range Finder2.0. I am more than happy with the choice as this is a great bargain for the cost. The clarity is comparable to the Nikon i look at and less than half the price. I checked the range in my yard to where i zero my riffles and its spot on. Time will tell how it holds up, but first impressions are top notch. Don't be afraid to give this a shot!
What a great device
What a great device! ... As a senior duffer, investing in a multi-hundred dollar golf rangefinder does not make sense. However, thanks to CartCrate, I was able to purchase this Rangefinder/Laser Range Finder/Pinsensor well within my budget and quickly delivered. The Range Finder 2.0 is an outstanding rangefinder that exceeds all my expectations, especially in accuracy and ease of use. Two significant capabilities include: (1) enough sighting width to offset my normal jittery movements (especially at long ranges) and (2) the ability to sight on trees, sand traps, or other objects other than the flagstick. In conclusion, I HIGHLY recommend the Range Finder 2.0.
Love this rangefinder
Love this rangefinder! I have a Skycaddie for about 7 years primarily because I could never hold a laser rangefinder steady enough to get an accurate measurement. While I still love the accuracy of the Skycaddie from anywhere on the golf course, from areas out-of-line-of-sight from the hole and for measuring distances to hazards, etc., I have a new found love for rangefinders because of this little jewel. It worked perfectly out of the box. The first course I took it to had GPS in the cart so I could compare. There was never more than 2 yards difference between the distances. It's compact and appears well built. Ive had it less than a month, so I cannot speak to longevity yet, but in every other way, I am completely satisfied!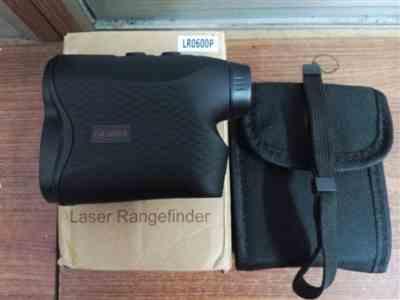 11/03/2019
Rog S.
United Kingdom
Brilliant and a bargain
For under £80 delivered this is a bargain. Works great and measures to within 0.1 of a yard. Just won my first trophy in 45 years. I highly recommend this laser sight.
10/26/2019
Darryll J.
United States
GREAT GREAT GREAT
SUPER RANGEFINDER, COMPARABLE TO OTHER PRODUCTS COSTING 250 AND MORE. BUY IT !!!
Try it; you'll love it.
Try it; you'll love it.
this is a perfectly functional
this is a perfectly functional and good rangefinder for golf. Great for the money.
So far
So far I've been able to read the distances I need.
Product delivered
Product delivered as expected and early.